Staff
---
Rose Gerber, ABO, CPO and Business Manager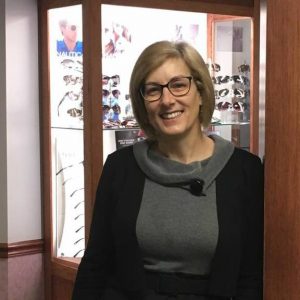 Rose has been with Fairbury Vision Center for 19 years, serving in a variety of positions. She is quite skilled with computers and has extensive experience dealing with both vision and medical insurance plans. She is both a Certified Paraoptometric (CPO) and American Board of Opticianry (ABO) certified. Rose is always willing to go the extra mile to help our patients with their insurance needs. A Fairbury native, she is active in the Fairbury Baptist Church and enjoys riding motorcycles with her husband, John, and spending time with their 3 grown children.
---
Janet Millis, ABO, CPOT, and Patient Care Manager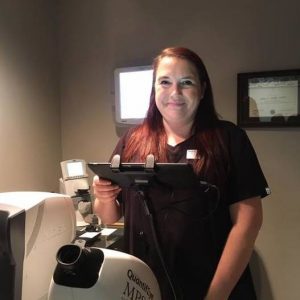 Janet joined Fairbury Vision Center in 2011 after working for over 15 years as a Certified Nursing Assistant. She has embraced her optometric career enthusiastically and enjoys assisting patients with their visual needs. Janet completed her Certified Paraoptometric Technician (CPOT) training in 2015, which is the highest level of technician certification. She also holds certificates of completion from the Essilor Quick Start Optician Program and the Apollo program, as well as completing numerous Medicare billing training sessions. Janet enjoys spending time with her husband, Jeremy, and their 4 children.
---
Gina Maurer, CPOA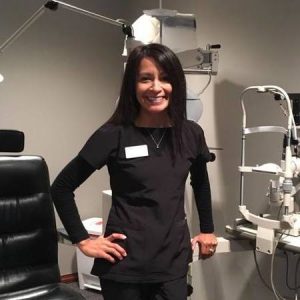 Joining our staff in 2015, Gina has proven to be an invaluable member of our team. Gina is easy to get along with and has a great attitude. She has completed training as a Certified Paraoptometric (CPO) and Certified Paraoptometric Assistant (CPOA). Gina enjoys working with patients, developing friendships with coworkers, and learning new skills. She does a wonderful job in her duties at the front desk and as a technician. Gina is married to Jason. They have three boys, a girl, and two cats. She keeps busy with her kids' activities of sports, band, and chorus.
---