Staff
---
Rose Gerber, ABO, CPO and Business Manager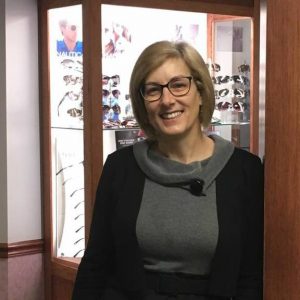 Rose has been with Fairbury Vision Center for 19 years, serving in a variety of positions. She is quite skilled with computers and has extensive experience dealing with both vision and medical insurance plans. She is both a Certified Paraoptometric (CPO) and American Board of Opticianry (ABO) certified. Rose is always willing to go the extra mile to help our patients with their insurance needs. A Fairbury native, she is active in the Fairbury Baptist Church and enjoys riding motorcycles with her husband, John, and spending time with their 3 grown children.
---
Janet Millis, ABO, CPOT, and Patient Care Manager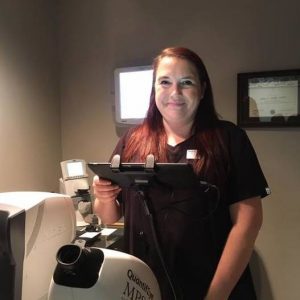 Janet joined Fairbury Vision Center in 2011 after working for over 15 years as a Certified Nursing Assistant. She has embraced her optometric career enthusiastically and enjoys assisting patients with their visual needs. Janet completed her Certified Paraoptometric Technician (CPOT) training in 2015, which is the highest level of technician certification. She also holds certificates of completion from the Essilor Quick Start Optician Program and the Apollo program, as well as completing numerous Medicare billing training sessions. Janet enjoys spending time with her husband, Jeremy, and their 4 children.
---
Gina Maurer, CPOA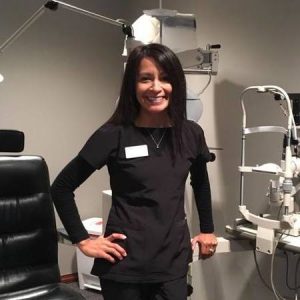 Joining our staff in 2015, Gina has proven to be an invaluable member of our team. Gina is easy to get along with and has a great attitude. She has completed training as a Certified Paraoptometric (CPO) and Certified Paraoptometric Assistant (CPOA). Gina enjoys working with patients, developing friendships with coworkers, and learning new skills. She does a wonderful job in her duties at the front desk and as a technician. Gina is married to Jason. They have three boys, a girl, and two cats. She keeps busy with her kids' activities of sports, band, and chorus.
---
Katie Kinate, BS, CTRS, CPO
Katie joined our staff as a vision therapist in 2017. She already had several years of experience in vision therapy and worked with Dr. Rieger previously. Katie is a 2014 graduate of Illinois State University and has a Bachelor's degree in Therapeutic Recreation and has a certificate as a Therapeutic Recreation Specialist (CTRS). She became a Certified Paraoptometric in 2018. Katie is easy-going and really enjoys working with children (and adults) who need vision therapy. Around the office, her flexibility with technician and front desk duties has been appreciated. In the community, she volunteers with S.O.A.R. in Bloomington/Normal. Katie and her husband Pete have two children and a dog.
---
Kate Stoller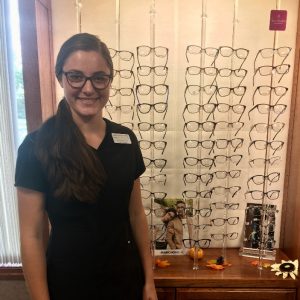 Kate started working part-time at Fairbury Vision Center this year. She is joyful, caring, and patient; perfect qualities for a receptionist. Her community involvement includes church activities, Weston After School program, and youth group. She enjoys spending time with her parents and siblings. Kate is the daughter of Dr. Bryan Stoller, who practices at Pontiac Family Eye Care. Kate's many hobbies include riding horses, playing piano & guitar, reading, drawing, painting, and spending time with friends & family.
---
Lexy Tooley, CMMA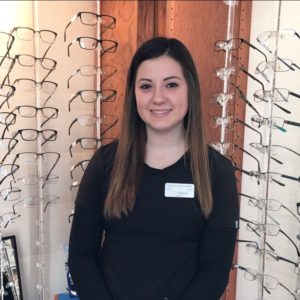 Lexy joined Fairbury Vision Center in 2018 and loves making sure patients feel comfortable and stylish in the glasses they select. Prior to joining our team, Lexy completed her certification as a medical assistant (CCMA) through Heartland Community College and has a back ground in dermatology. In her free time, Lexy enjoys spending time with family and friends and her baby nephew. Lexy and her fiancé Chris have two cats, a Persian-Gizmo and a Bengal-Cleo.